Koksijde, Flower seaside resort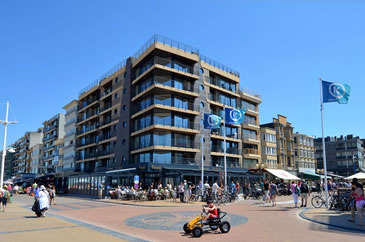 The atmosphere of the coastal town Koksijde can be described by only a few words: flowers, nature, folklore and art. In this town the folklore of the past annually returns in form of parades. Koksijde is rewarded with the 'Flower seaside resort' title, because of its colourful boutiques en shows, such as the flower market during Easter, the flower ball during the summer and the flowered painting parade.
Beaches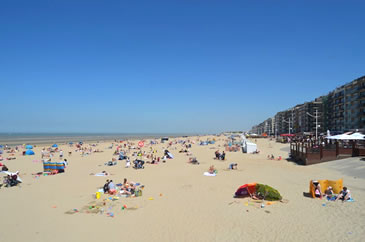 A beautiful long beach with many activities and nice restaurants for a lovely beach holiday. The beach is ten kilometres long, which means that it is also situated in Dunkirk (France). The beach is not only attractive for ones that appreciate lying on the beach all day, but it also offers a broad range of activities for active persons.
City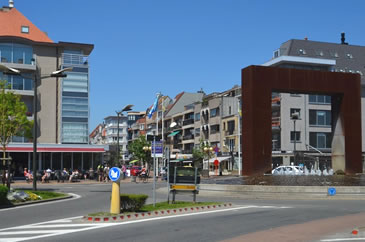 Most of the tourists stay in apartments near the beach or in stylish villas which are in the midst of the rural dunes. The town counts several scenic villas, whereas a few white fishing houses, which are situated in het town centre, show that Koksijde used to be a fishing village. Some of the villas find their origins in the beginning of the 20th century, the period in which Koksijde was discovered as holiday destination. The most quiet part of Koksijde is the western area known as Sint-Idesbald, a quiet villa quarter in the dunes, which is two kilometres away from Koksijde-Bad.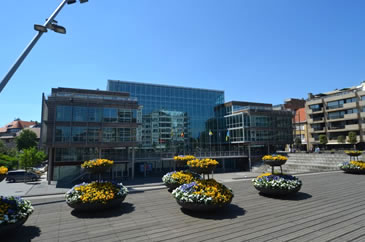 Furthermore Koksijde is very proud of its highest dune of Belgium, the 33 metre high Hoge Blekker. This dune slowly moves to the east. Apart from that Koksijde has got many facilities for ones that like to sport, a wide range of activities, nice bars and extensive gastronomy. All in all Koksijde is more than just sea and beaches. Visit the town for some shopping, go to the 'casino' for some culture or go out for a walk in one of the large (300 ha) nature reserve areas.
Sightseeing
The building in the town centre of Koksijde which used to be a casino, now functions as the art & culture community en offers you a varied programme. Art and culture form the heart of Koksijde. Therefore it does not surprise that the famous painter Paul Delvaux lived in Sint-Idesbald. The Delvaux museum shows many of his works and the visitors get to see what his interesting life was like.
Another cultural highlight is the Abdijmuseu Ter Duinen (1138). During the middle ages this abbey was one of the most important religious institutes of Flanders, of which impressive ruins still exist.